Corporate catering with a Southern flair
We specialize in catered events that exude warm hospitality for unforgettable food and service your clients, collegues, and donors will be talking about for years to come.
Corporate catering in Little Rock calls for an innovative approach whether you're planning a black-tie gala, fundraising event, or need catering for a holiday party. Heritage Catering has delivered exceptional events for some of the most notable companies and foundations in Arkansas. As a full-service caterer, we can ensure your company events appeal to even the most refined tastes.
the Experience
Guest lists big and small, in quaint corporate settings or boisterous galas and parties, we coordinate with you and your team covering every detail. From start to service, we provide an experience that will be tailored to your event needs, and we ensure that each and every guest is catered to.
the food
Custom menus and memorable experiences are what we do. By collaborating with our clients, we can create a unique elevated experience for your needs. Whether your event calls for casual food stations, tray passed appetizers, or a formal seated meal, our food comes from our hearts and kitchens to your table for your event.
the service
Service with Southern hospitality and a boutique, professional demeanor. Our full-service approach to every party, corporate lunch, and gala is sure to leave your guests full of satisfaction and food.
Engaage with your guests through elevated yet approachable food
Food brings us together! Whether you're looking to rally together for a good cause, or to tis the season, Heritage Catering is here to create a memorable culinary experience for your event.
Food keeps us alive, inspires conversations, and gathers us around the kitchen table. Creating food for a cause gives another layer of meaning to a dish. When it comes to giving, Little Rock is notoriously generous. From fundraising to raising a little fun, we stand ready to prepare platefuls of purposeful dishes. Our creativity and passion shine through everything we provide. Let us delight your donors with dishes crafted to resonate with your mission.
Central Arkansas is known for foodie events. We take pride in our creativity and passion – and are always prepared for our food to be in the spotlight! From savory to sweet, we always come prepared with mouthwatering morsels that will have attendees coming back for seconds.
We offer a wide variety of services, from casual lunches to elegant dinners there isn't anything we can't handle. With a thoughtful approach to varied dietary restrictions and preferences, we'll design a menu that appeals to the whole team.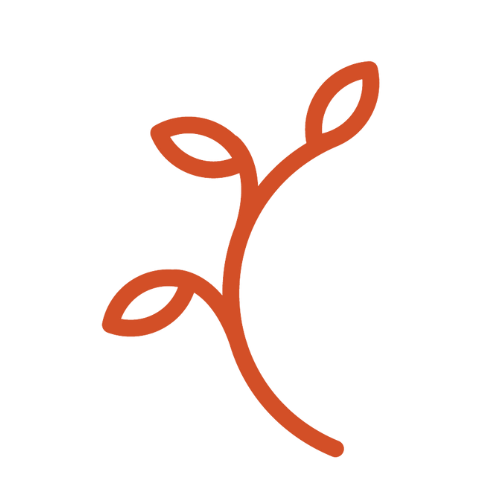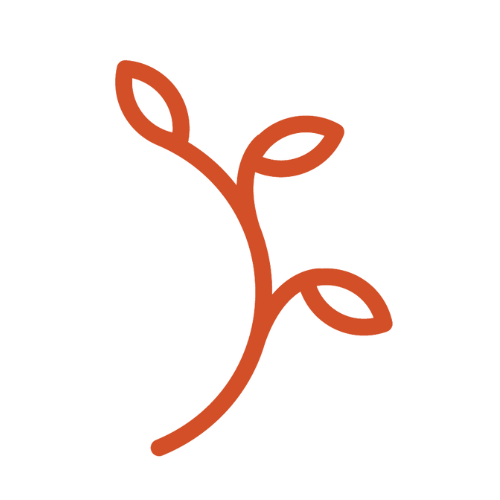 "I had the pleasure of eating a dish yesterday from this company, absolutely amazing! I will use them when my company needs catering services."
Perfectly packed and right on time
Tasked with coordinating a meal for everyone at your company? When you need to fuel your team, committee, or clients you need a menu that tastes great and accommodates every dietary restriction. Heritage Catering is proud to deliver delicious lunches to offices across Little Rock and the greater Central Arkansas region.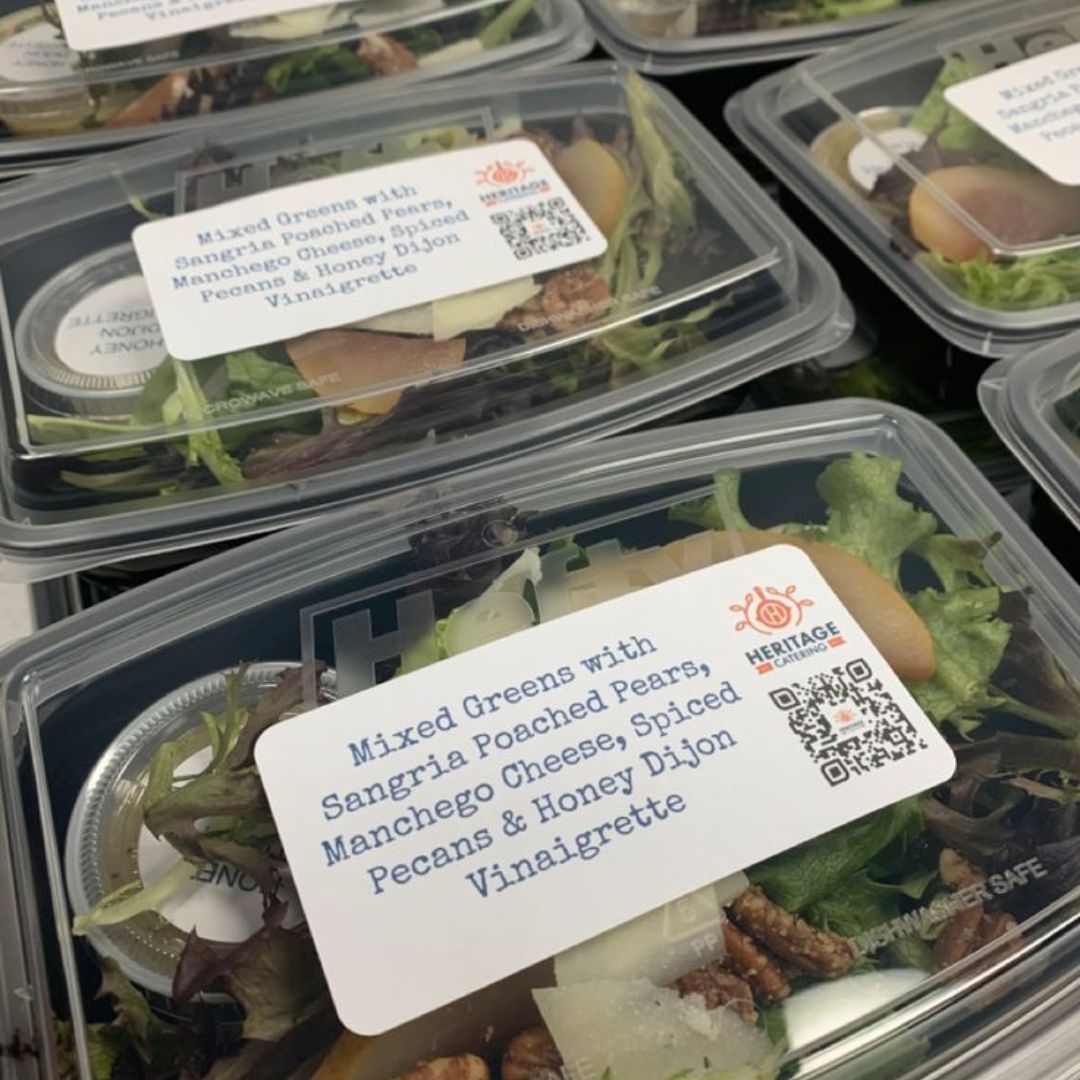 Customizable
Our lunches are mix & match so everyone can get what they want. Or, we can work with you to customize a menu for your lunch needs, regardless of team size or dietary restriction.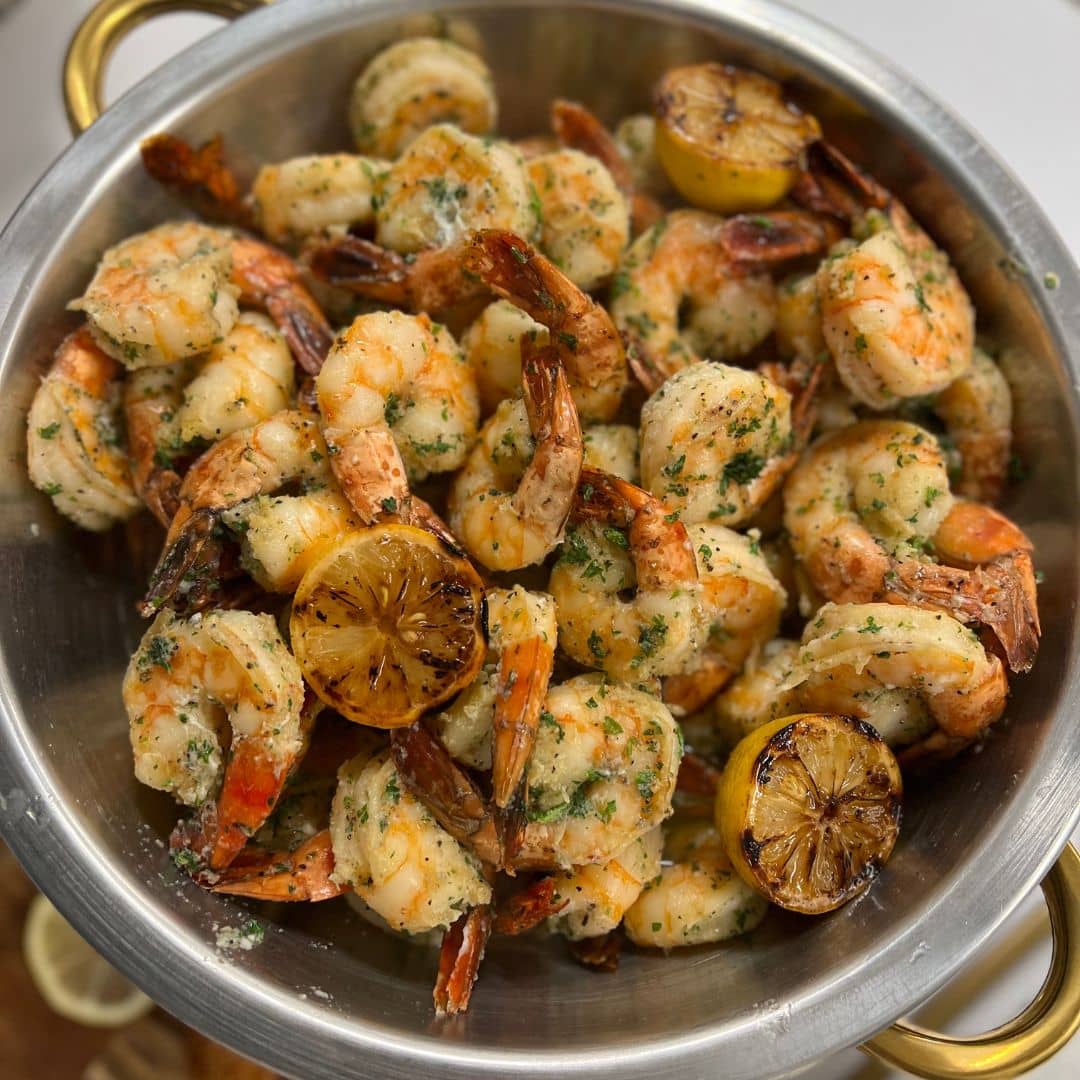 tradition-forward
We know your company has its own culture and traditions. We'll embrace the idea of blending your heritage to create your perfect meal, from filling favorites to elevated classics designed to wow your stakeholders.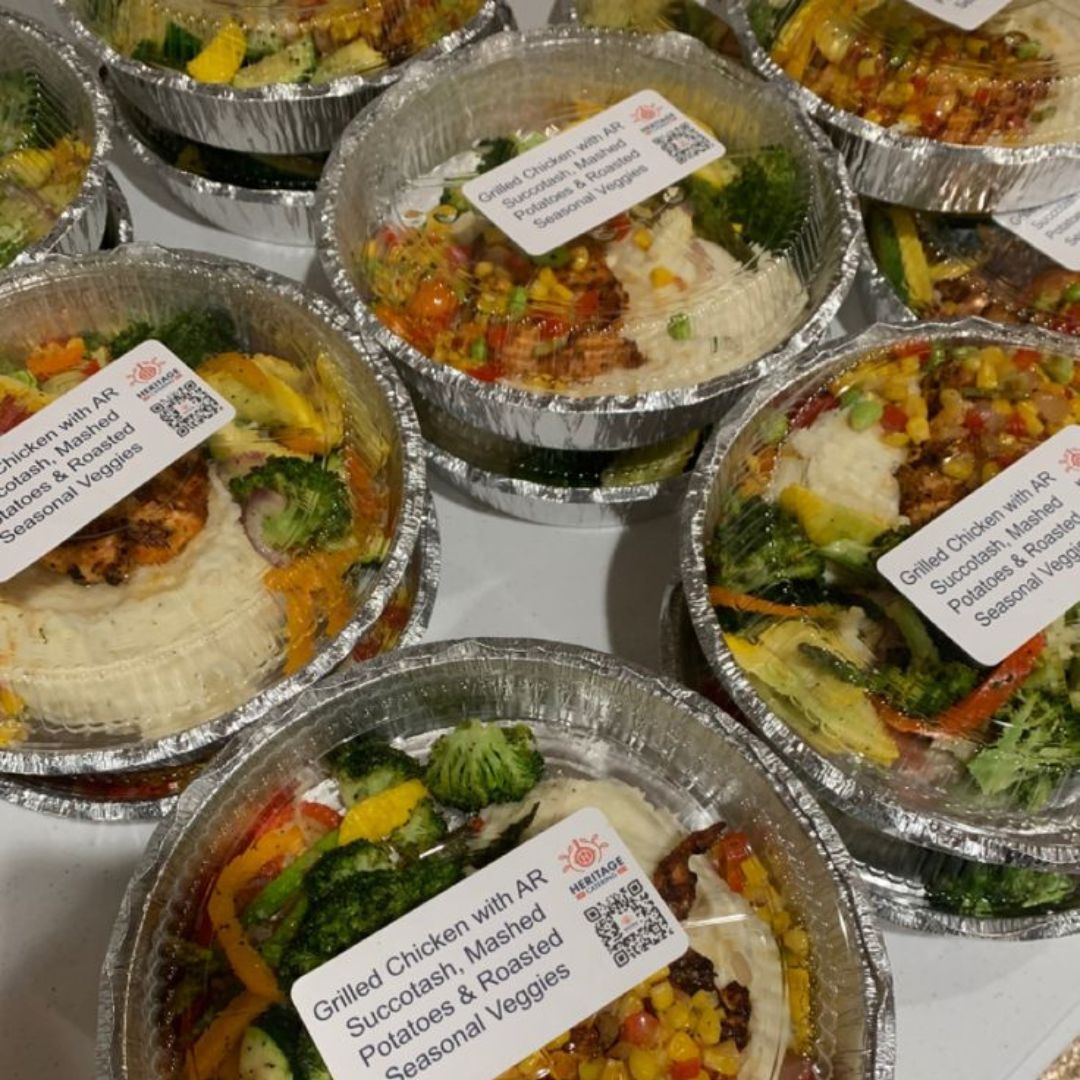 eat & enjoy
Our menu items are delivered warm and ready to serve and all meats are smoked and cooked to order. We believe eating at work has never been this delicious.
professional events gallery
Take a look at some moments we've captured catering galas, fundraisers, and professional events